Earlier this month, Mark Pryor, Chairman and CEO at The Seam, presented at the 2018 Sourcing USA Summit in Scottsdale, Arizona. More than 500 decision-makers within the global cotton industry gathered to hear about how blockchain technology is revolutionizing agriculture by providing transparency, security and immutability to commodity trading and management. The Summit was attended by the largest cotton customers in the world, representing 30 countries, merchants, cooperatives and agents in the industry.
The event followed an announcement from the National Cotton Council that The Seam will be developing the interface and associated databases for the U.S. Cotton Trust Protocol: an integrated data collection, measurement and verification procedure that will document U.S. cotton production practices and their environmental impact.
In addition to technology in the supply chain, attendees heard presentations on quality and sustainability, textile processing and technology, the economic outlook for the cotton market, and competition in the global market. Audience members were able to give immediate feedback on the current topic of discussion through an electronic voting system. The event's panel of experts and breakout sessions also provided additional insight into how the current agricultural landscape is shaping economic growth, and how economic growth is shaping agriculture.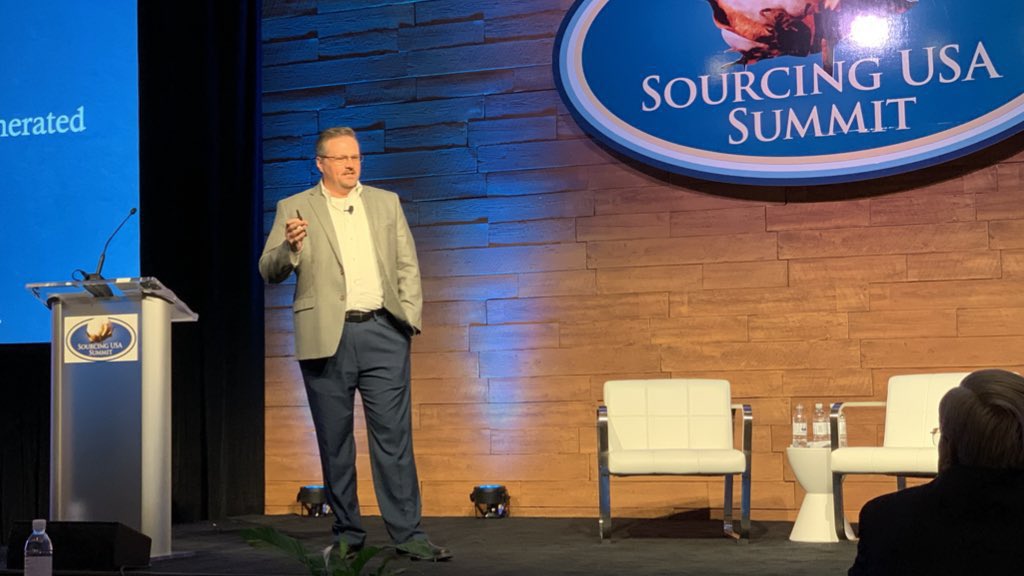 Throughout the week, there were also opportunities for networking and connecting with others in the cotton business through luncheons, receptions and extra-curricular activities.
The Seam was proud to share the stage with industry leaders like Mark King from Adidas, Ted Schneider from Cotton Council International, Ron Craft from the National Cotton Council and more.
To learn more about the Summit or to download the presentations, visit www.sourcingusasummit.com.